What is HawkHacks?
HawkHacks is a virtual hackathon for middle and high school students on May 20th and 21st. Make teams of up to four people (individuals welcome!) and get ready for a weekend full of brainstorming, coding, and pitching. Registration is open! Click here to sign up! (Note: you must be 13 or older to sign up for HawkHacks.)
2023 Theme: Misinformation
~$ schedule
|
Time of Day
Saturday 5/20/2023
Sunday 5/21/2023
Morning

Opening remarks from HawkHacks organizers
Programming run by professional speakers

Working period (mentors available offline)

Afternoon

Workshops continue
Office hours (mentors available online)

Office hours (mentors available online)

Evening

Working period (mentors available offline)

Closing chat and final reminders
Submissions close at 7:00pm ET
~$ faq
|
When will Hawkhacks be held?

HawkHacks will be held on May 20th and 21st. It will be hosted over Zoom and Discord.

How can I contact the organizers?

Email us! We can be reached at [email protected], and we can likely help if you have questions about anything mentioned here or elsewhere on the site. Closer to the start of the competition, we will provide additional means to get in touch with us.

What does the agenda look like?

HawkHacks will be hosted over Zoom this year! Throughout the weekend, we will host workshops, provide online and offline mentorship, and set aside working periods for teams to develop their solutions. We've been lucky enough to have amazing professionals working in tech, finance, and investing join us to speak and mentor teams at our past events! We'll be sure to bring some amazing speakers again this year. Many of our organizers have also participated in hackathons in the past, so we will offer our input as well! See the schedule above for more details on how the weekend will shape up.
$ prizes
|
Prizes for HawkHacks 2023 include a free scholarship to ValleyCode, echo3D ($99 value), and an Interview Cake course!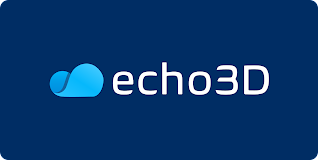 ~$ history
|
In 2017, members of a Hunter College High School club called Code 4 Change held the original HawkHacks. It was a day-long hacking and coding event held at Hunter College High School. During the COVID-19 pandemic, another HCHS club called Hunter Data Analytics for Change—whose board includes one original member of C4C—revived the competition and hosted HawkHacks 2021!